Knowledge translation and exchange is a process that brings research out of laboratories and into communities and homes so our innovations improve the world around us— including the way school days are planned and how communities are being built—with an impact on the population at large.
Our mission is 'Create Change - Engage. Evaluate. Mobilize.' We engage community partners, government stakeholders and older adults themselves as authentic partners in the research process.  Using integrated knowledge translation and exchange is a central component of our work. In this practice, we collaborate with decision-makers and stakeholders throughout the entire course (from planning to execution to dissemination of our findings) of the research project.
We evaluate the impact and implementation of novel promotion and prevention strategies to enhance the health of older people. We mobilize partners and provide them the knowledge, tools and support they need to create change.
Tailoring activities and outputs to the user to facilitate knowledge translation and exchange is essential. We engage our stakeholders and knowledge users to best understand how to bring our research findings to them. We use a variety of tactics to create diverse outputs ranging from academic and community-based presentations; peer-reviewed, open access publications in relevant and highly visible journals;1,2,3 evidence and policy briefs for partner, funder and university websites; plain-language tools or guides, media engagement and even video.
19-minute documentary about the factors influencing older adults' ability to age in their own homes. I'd Rather Stay was screened at film festivals across North America and is still used as a tool to ignite discussion and planning.
Eight short videos featuring the lived experience of older adults in British Columbia. These videos are viewed across the country as a discussion starter about what it means to age well. Facilitated discussion guide available.

After months of data collection and community engagement, the Active Aging Research Team, individuals who participated in the study, funders—Peter Wall Solutions Initiative, and City of Vancouver affiliates, celebrated together at an event held in the community in which much of the investigations took place. The event provided an opportunity for the team to report preliminary findings to all who were involved.
We integrate knowledge translation and exchange into all our research programs. We also evaluate our knowledge translation outputs.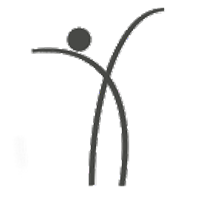 Ottoni CA, Sims-Gould J, McKay HA. Video for Knowledge Translation: Engaging Older Adults in Social and Physical Activity. Canadian Journal on Aging. 2020;39:31-41.
Sims‐Gould J, Byrne K, Hicks E, Stolee P. Feedback fairs: low‐tech, high‐impact knowledge to action. Medical Education. 2014;48:1121-1122.
Gibbon M, Tucker LB, Feldman DE, et al. A108: Linking Exercise, Activity and Pathophysiology in Childhood Arthritis: An Innovative Canadian Knowledge Translation Strategy. Arthritis & Rheumatology (Hoboken, N.J.). 2014;66:S144-S144.