Active Aging BC is an evidence-based initiative that aims to enhance the health, mobility, and social connectedness of older adults in British Columbia through health-promoting opportunities.
In Canada, within the next 30 years there will be two adults over age 65 for every child under age 15. This accounts for a greater increase in the proportion of adults over age 80 than any other age group. Physical activity is essential to prevent chronic diseases and enhance mental and physical health in this cohort. Despite this, older adults are among the most sedentary Canadians and 85% fail to meet physical activity guidelines. This reality is a call to action.
The World Health Organization identifies physical inactivity as the fourth-leading risk factor for global mortality. According to British Columbia's Ministry of Health, "the state of physical activity and inactivity in B.C. is both encouraging and troubling. Almost 64 per cent of British Columbians (age 12 and over) are active in their leisure time. Though BC residents are more active than all other Canadian provinces, about 1.5 million British Columbians are classified as inactive, and many of those who report being active do not do enough activity to achieve health benefits."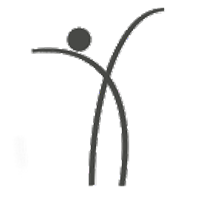 To date, Active Aging BC initiatives have reached: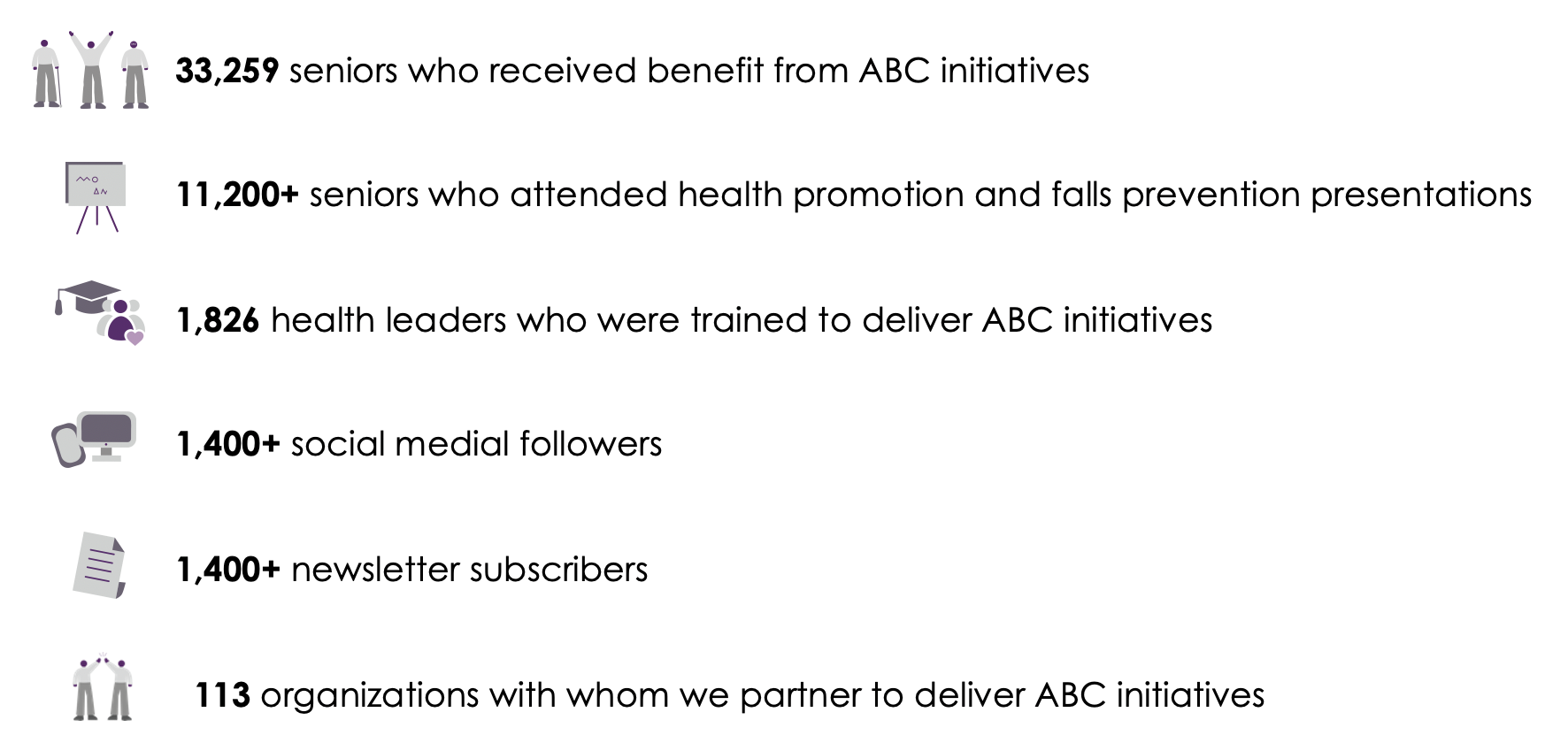 The objectives of Active Aging BC are to:
Prevent

mobility-disability and loneliness

Enhance

physical, social, and mental health

Build

local-level, community capacity

Connect

organizations committed to serving seniors

To do so we co-create programs and implementation strategies. We build community capacity so as to implement community-engaged initiatives—based on the best evidence. We provide information and training and adopt an integrative approach to scale-up. We respond and adapt to the needs of communities and for seniors to be physically active and socially connected.

In 2013 our team entered into a partnership with BC Ministry of Health to create, enact, and evaluate a physical activity action plan for older adults. We designed and implemented Choose to Move–a choice-based program that supports older adults living in the community to increase their physical activity and improve social connectedness. Guided by principles of equity, evidence, geographical reach, collaborative partnerships and capacity-building within communities, we developed Active Aging BC (ABC).

We work with The Active Aging Society who engages local organizations as delivery partners—trains, assists and supports them to improve the health and lives of seniors in their service area.

We are grateful for the support of BC Ministry of Health who fund implementation and evaluation of ABC. We received competitive grant funding from Canadian Institutes of Health Research and Michael Smith Foundation for Health Research to conduct more comprehensive research. We team up with community-based organizations and groups who are experts and experienced at delivering fun, diverse health promoting activities across all geographies and all age groups.
Choose to Move is a 6-month personal planning and support program designed to help you be more active.
Active Aging BC funds grant proposals that provide innovative ways to help vulnerable seniors remain physically active.

finding innovative ways to add life to years for all older people