We conduct community-engaged research.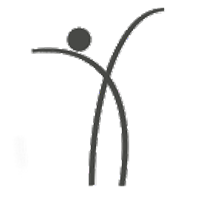 Working with community organizations, health authorities, government, and older adults themselves, we design, evaluate, and implement physical activity and social connectedness interventions that are meaningful and add value.  Through authentic partnerships, our research is having a far-reaching impact on the community and on the lives of older adults.
COMMUNITY & GOVERNMENT PARTNERSHIPS
Our partners work with us in many ways. Some inform the design and/or deliver interventions, and others provide essential funding. We appreciate learning from our partners' expertise and experience in delivering fun, diverse health-promoting opportunities for people of all ages. We are grateful to them all:
The Active Aging Society supports evidence-based initiatives that help older adults to be physically active and socially connected.
We are grateful to the Ministry of Health for generous funds to deliver Active Aging BC to support the health of older adults.
Global & National Partners
ACROSS BRITISH COLUMBIA BY HEALTH AUTHORITY
Fraser Health
Mission Community Services Society
Maple Ridge / Pitt Meadows Community Services
Surrey PICS
Burnaby Neighbourhood House Society
Seabird Island Band
Surrey Seniors Come Share Society
New Westminister Seniors Services Society of BC
Sasamat Outdoor Centre
Surrey- A Rocha Canada
Surrey DIVERSEcity Community Resources Society
Port Moody Share Family & Community Services Society
Island Health
People for a Healthy Community On Gabriola Island Society
Pender Island Health Care Society
Hardy Bay Senior Citizens Society
Hornby and Denman Community Health Care Society
Quadra Circle Community Connections Society
Campbell River and District Adult Care Society
Oak Bay Volunteer Services Society
Nanaimo Family Life Association
Salt Spring and Southern Gulf Islands Community Services Society
Interior Health
Invermere Family Dynamix Association
Creston Valley Community Services Society
West Kelowna Westside Health Network Society
British Columbia Forest Discovery Centre
Lake Country Health Planning Society
Logan Lake Wellness, Health and Youth Society
Peachland Wellness Centre Society
Arrow and Slocan Lakes Community Services
Northern Health
Prince George Native Friendship Centre
Hixon Seniors Activity Society
Bella Coola Valley Learning Society
Hazelton - Wrinch Memorial Foundation
Mackenzie - Autumn Lodge Society
WINBC
Vancouver Coastal Health
Burnaby Neighbourhood House
Vancouver Ray-Cam Community Association | Ray-Cam Co-Operative Centre
Richmond Sharing Farm Society
South Vancouver Neighbourhood House
Vancouver Second Mile Society
Vancouver Mount Pleasant Neighbourhood House
Vancouver Gordon Neighbourhood House
Vancouver Atira Development Society
Vancouver Collingwood Neighbourhood House
Hollyburn Family Services Society
Vancouver REACH Community Health Centre Association
North Shore Keep Well Society
Sea to Sky Community Services Society
Delta DRS Earthwise
Vancouver 411 Seniors Centre Society
Sunshine Coast Community Services Society
Vancouver - West End Seniors Network